2nd edition available now
In the 1950's one of the most popular American consumer products was the television set. By 1953 the price had dropped to as low as $200 with 55 million sets in homes. Film studios and theater owners (sometimes the same company) were desperate to redeem profits and began using drastic measures to sell seats. These efforts resulted in a heyday of cinematic endeavors releasing some of the most classic films and venturesome projection techniques such as Cinemascope, Cinerama, 3-D, Vistavision, and Superscope.
Players act as theater owners on Hollywood Boulevard in 1954 managing their theaters by purchasing various amenities such as advanced projection equipment. Players will choose films to screen to try to make more money than any of their competitors. Players can gain leverage through insider tips, previewing films and by advertising.
Genre: economic
designer: Patrick Stevens
Artists: Patrick Stevens
Players: 2 - 5
Playtime: 1.5 - 2 hours
Ages: 11 and up
Printing Errors
This card was printed with only two dots on the die. Add one more with a felt pen.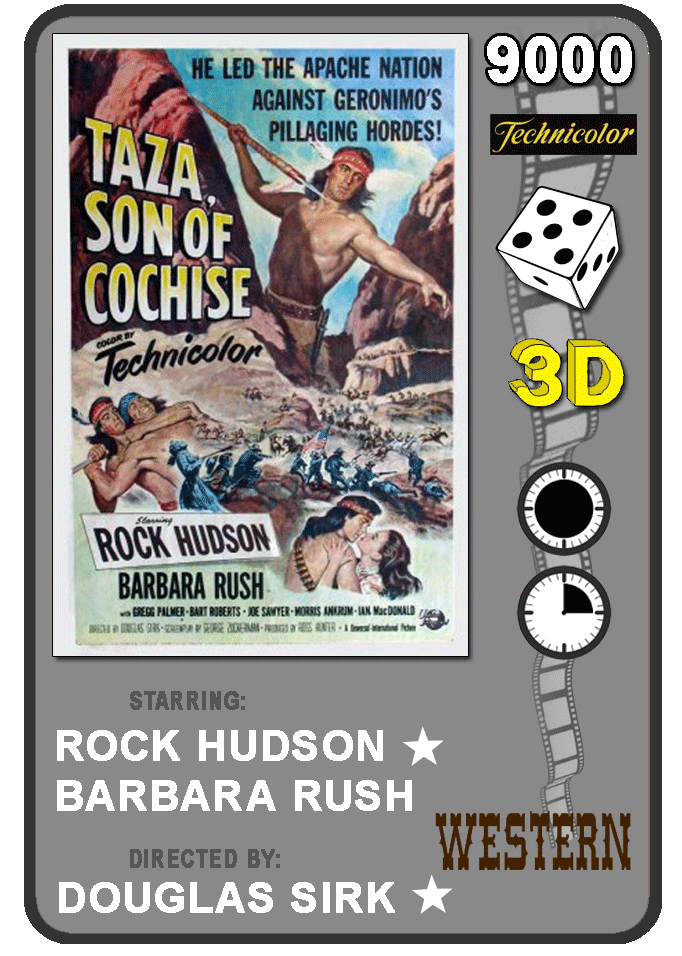 These 2 cards are duplicated in many games, remove 1 of each.