Prognosis Log: Copy and print prognosis logs for use in The Looney Bin game. As patients are healed, the corresponding numbered symptom tile is crossed off of the prognosis log. While not necessary for play, this gives a quick visual reference for assisting the process of elimination as the game progresses.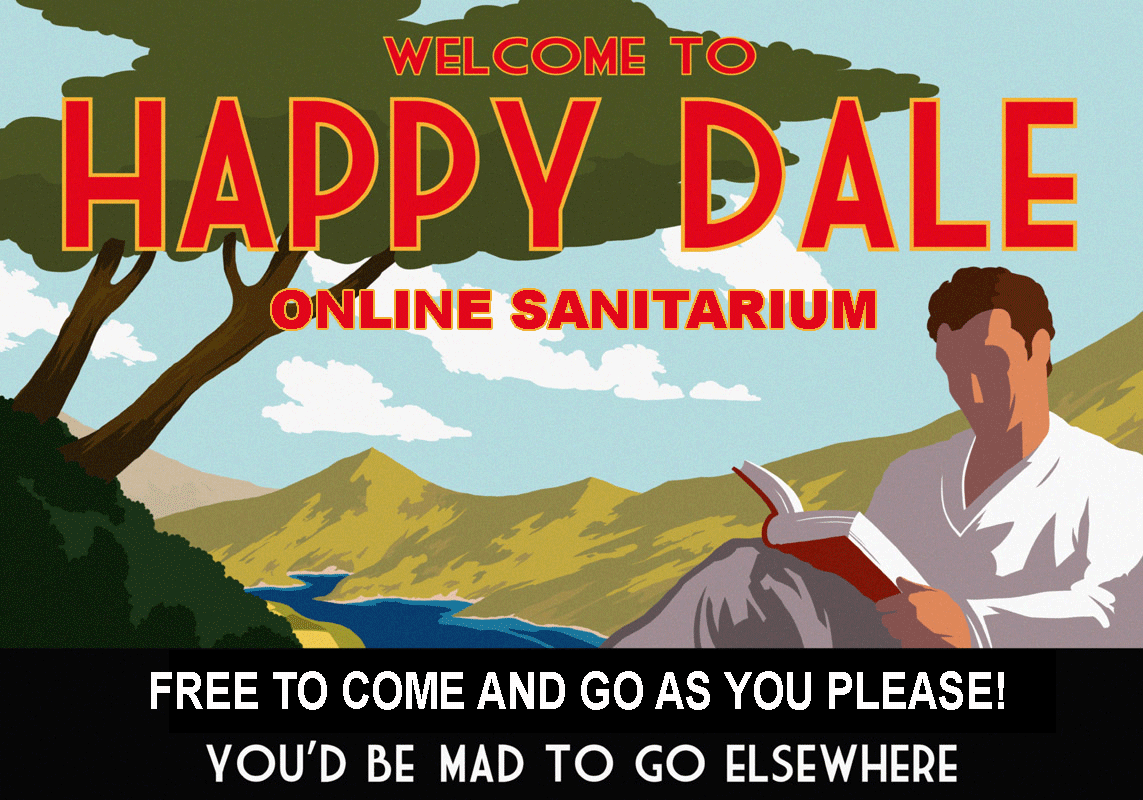 We proudly sponsor our newest affiliate!
Finally - a place where you can get a full spectrum of free psychological assistance. Check in and check out, stay as long as you like, bring a friend or visit an inmate.
Simply click on the image above.

Follow Happy Dale on Facebook.
2601 Mission St.
San Francisco, CA 94110
info@mysite.com